Almost everyone who's purchased a used car has at some point in time searched for the term used cars near me and come up frustrated. It would be wonderful if there was a single useful place where you could find all the advice and tools you need as you conduct your used car journey.
There's good news for drivers all around Stroudsburg, PA, including the areas of East Stroudsburg, Stroudsburg, Bethlehem, Easton and Jim Thorpe. Ray Price Honda offers a complete and comprehensive list of articles, tools and resources to find your next used car and get on the road once more.
Used Car Guides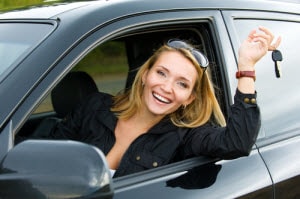 Ray Price offers a complete set of used car guides for the buying journey, including information on what to do before you visit the dealership, how to secure financing, the steps you should take to buy a pre-owned vehicle and more. We cover all aspects of the buying process, including the advantages of buying used over new, why you might consider a certified pre-owned Honda from our extensive selection, and how you should approach the process of buying.
The Pre-Purchase Process
Our used car guides cover everything from determining the kind of vehicle you want to buy, through how to budget your purchase and know what you can afford, through assessing dealerships to find the best, most trustworthy dealer of used cars near East Stroudsburg, PA, to how to gauge the relationship you'll have with your salesperson.
Used Car Buying Process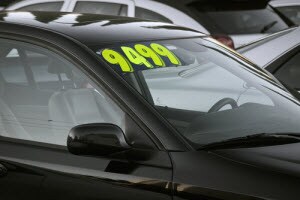 We also have guides that cover the process of buying your car. Know what questions to ask your salesperson. Discover what you should look for and to what you should pay attention during your test drive. Learn how long your drive should be and where you should drive. Discover what factors on the exterior, in the cabin and under the hood you should examine, and learn how to talk about warranty coverage and maintenance plans.
Ray Price Honda
Ray Price Honda has been serving the Pocono Mountain region for over 100 years, since the first tiny lot opened in 1913. That's a long legacy, and we've made it this far by operating with the most sincere honesty and customer concern at every level since the very beginning. It only starts with our great customer service, though. We extend our operations now to outstanding resources to help you with all levels of the used car buying process. From preliminary research all the way through financing and negotiation of the price, it's all right here on our website.
If you're looking to buy used cars near Stroudsburg, PA, don't search used cars near me online. Just come to Ray Price Honda, and explore our used car guides today!