Used cars offer significant value and savings over buying a new model, though most of those savings can quickly disappear with the wrong financing option. Surprisingly, financing a used car can end up being more expensive that acquiring a loan on a new car, so it's important to research your options and prepare for your upcoming purchase.
With any car, it begins to depreciate as soon as it drives off the dealer's lot, but the benefit of buying used is that most of that depreciation has already taken place. That said, there are special loans and incentives for financing a new car, many of which aren't available for used cars.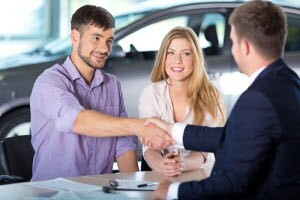 As a quality used car dealership, we at Ray Price Honda want our local customers in East Stroudsburg, Stroudsburg, Bethlehem, Easton and Jim Thorpe to be comfortable and confident in their used car purchase, so we've put together some tips for financing a used car.
Used Car Purchase Preparation
The process of acquiring a car loan for a used car isn't much different than that of a new car, though the rates and terms vary widely. Used cars carry more risk for lenders, so they tend to tack on higher interest rates and offer shorter loan lengths than they would for a new car.
In order to avoid this pitfall, you need to determine how much car you can afford, leverage any existing relationships you may have with financial institutions, such as banks and credit unions, and do your homework. Shop around for rates, explore new lenders for options and be sure you know your credit score and affordable loan amount.
Repair your Credit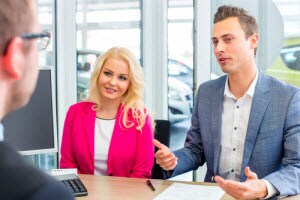 If you have less-than-perfect credit, you may have a harder time securing a favorable loan. Prior to buying a used car, you may want to take some time to improve the areas of your credit you can control, such as high credit card usage, timely payments and other negative records.
Many factors go into your credit score, such as current debt and obligations, payment history, credit age, credit types and any previous delinquencies, all of which can impact your ability to secure a loan with a low interest rate, or even get a loan at all.
By fixing your credit problems, you can ensure approval from more lenders, as well as better loan rates and terms for financing your used car.
Used Car or Certified Pre-owned Car?
As we've discussed, used cars offer value over new cars, but what about certified pre-owned cars?
Certified pre-owned or certified used cars are treated as new cars, basically, and they're cleared of any major damage or problems that may arise with used cars. In addition, many manufacturers offer special financing options, warranties and incentives on well-maintained pre-owned cars, which may improve the financing terms.
One caveat, however, is that certified pre-owned or certified used cars also carry a higher price tag than their non-certified counterpart.
Browse our Used Car Inventory at Ray Price Honda
Now that you've done your research and planning, it's time to find your used car! Visit Ray Price Honda to browse our inventory of quality used cars for our customers in East Stroudsburg, Stroudsburg, Bethlehem, Easton and Jim Thorpe areas. Contact us today!