Welcome to the Honda Service Center in Stroudsburg! For over 100 years, we've been a staple in the Pocono Mountains region of Pennsylvania, providing the very best, most  trusted, and most reliable service for auto sales, maintenance, and repairs to the entire area. 
Whether you're in East Stroudsburg, Stroudsburg, Bethlehem, Easton and Jim Thorpe, or any of the surrounding areas, we're here to get your Honda vehicle up and running like new.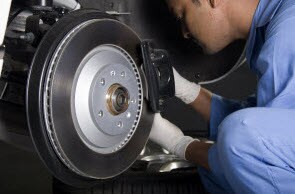 Ray Price Honda is now offering State Emissions Inspections for Northampton County drivers!
Honda Service Center in Stroudsburg PA
There's no two ways about it: while cars are made better and longer-lasting with every year, they don't run without a bit of tinkering and preventative maintenance now and again. 
No matter how well you care for your car, you can't account for every variable; weather conditions, other irresponsible drivers, and other factors can wreak havoc on your beloved vehicle. 
That's why it's so important to have a reliable Stroudsburg Honda Service Center at your fingertips. 
When your Honda CR-V, Civic, Accord, Fit, or other vehicle needs repair or service work done, we're ready to help. 
Our service technicians are trained and certified to work on Honda vehicles. 
We promise, with us, you'll get only the best, most compatible factory Honda parts for your car.
Available Services:
Auto Repair and Service Information and Resources
We don't just provide service work. At our Honda Service Center, we're here to educate you on how to keep your car running strong from the day you buy it through the day you trade it in on a new Honda car, truck, or SUV. 
We offer expert oil changes, brake service, tire service, transmission repair, and more. We're also an authorized Honda Tire Center, and offer information about service specials and deals for our Honda High Mileage Club.
You can browse our various blogs and hub pages for information about topics like routine maintenance, how often to have your oil changed, tires rotated, battery checked, how to prepare your car for the winter months, and more. 
We're not just here to turn a wrench and send you on your way. We believe in building relationships with our clients, and we want you to have all the information you need about your Honda right at your fingertips.
Helpful Service Resources:
Reliable and Trustworthy Service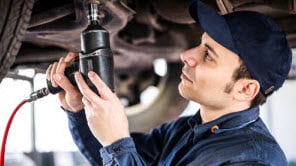 At our trusted Honda Service Center in Stroudsburg, PA, we're not just a business: we live here, too. We're a part of this community and we care about everyone that comes through our door. 
That's why we welcome walk-in customers and provide a range of resources to help get the repairs you need.
Need a line of credit, but don't want to put your repairs on your major credit card? We're proud to offer the CarCareONE card from GE, which makes it easy to get your service done, while providing special financing and a range of great benefits to card holders.
Your car doesn't even have to be one you bought here, nor does it need to be a Honda vehicle. We can service any car make or model. We'll get you up and running fast and with the repairs done right the first time.
Honda Auto Service in Stroudsburg at Ray Price Honda
The next time you need Honda auto service in Stroudsburg you can trust, visit your local Honda service center. Give us a call or stop into our service center to schedule an appointment today!