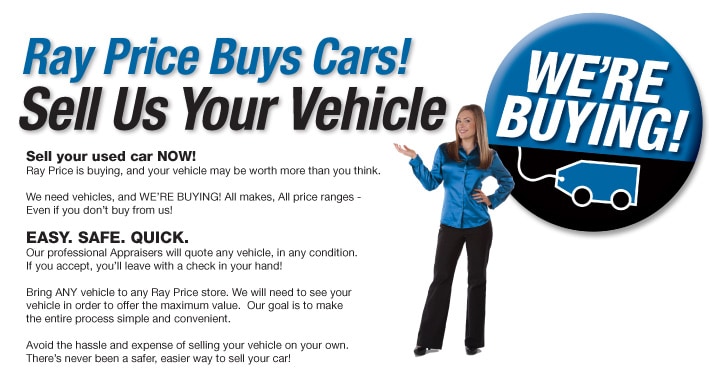 Sell your used car NOW! 
Ray Price is buying, and your vehicle may be worth more than you think. 
We need vehicles, and WE'RE BUYING! All makes, all price ranges - even if you don't buy from us!
EASY. SAFE. QUICK. 
Our professional Appraisers will quote any vehicle, in any condition. If you accept, you'll leave with a check in your hand!
Bring ANY vehicle to any Ray Price store. We will need to see your vehicle in order to offer the maximum value. Our goal is to make the entire process simple and convenient.
Avoid the hassle and expense of selling your vehicle on your own. There's never been a safer, easier way to sell your used car. Say goodbye to asking yourself, "where to sell used cars" and take your vehicle to Ray Price Honda today! 

Fill out the form to the right to sell us your car now!