If you're interested in getting a new or used vehicle, but are curious about improving your credit score first, this article will detail five tips for improving your credit score. Ray Price Honda decided to lay out these helpful bits of information, so you can up your score and ultimately get your favorite model.
Not only will we be discussing credit scores in the following sections, but we'll also let you know how our financial center helps drivers in East Stroudsburg, Bethlehem, Stroudsburg, Jim Thorpe, and Easton.
FICO® Auto Scores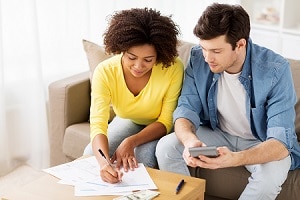 Before attempting to raise your auto credit score, you need to understand that this score is often considered separate from a traditional credit score.
Auto dealerships will look specifically at your FICO® auto score, which is rated on a scale from 350-800 with anything over 700 being deemed good. This scoring system places a heavy emphasis on your credit history to determine, whether or not you can make payments in a timely fashion or at all.
Now, your FICO® credit score doesn't have to be 700 to get approved for an automotive loan. This is simply a generalization, and specific dealers can hand out loans to any customer they see fit. The higher your credit score, however, the more likely they are to trust you with a large loan.
Related Post: Can I Get a No Credit Check Auto Loan?
Tips for Improving Your FICO® Credit Score
Getting a boost in your FICO® credit score is possible through a few simple techniques and practices that utilize smart financial decision-making.
The following tips won't instantly jump your score up to the highest possible level, but you will see incremental improvements that will allow you to receive more lucrative and varied loans in the future.
Keep Up with Payments: It's important that you stay current with your bill payments to show potential lenders that you're trustworthy and punctual.
Use Only a Portion of Credit: Your credit ceiling may be high, but you don't want to bump your head on this ceiling every month. Leave some room for financial leeway.
Avoid New Credit Applications: Piling credit cards on top of one another is a bad look after a certain point. This can work if you're responsible and paying each one off every month but failing to make payments on even one card will ding your score.
Never Use a Card to Pay off a Card: If you have a maxed-out credit card, opening another card to pay off the previous one is a quick fix that typically ends poorly.
Eliminate Small Charges: If you have the ability to pay off small charges, do so as quickly as possible.
Related Post: How Can I Find Out More About My Credit History?
Honda Financial Center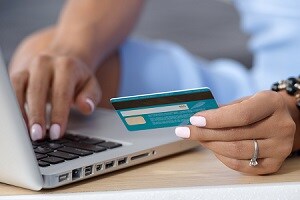 If you have questions about your credit score or any aspect of the automotive financing process, get in contact with our financial experts. They'll sit down with you and discuss options that makes sense for your situation.
We'll also work to get you a favorable loan. To get started, fill out our online financial application!
Keep Your Credit Score High
Now that you know how to keep your credit score high, you can consider test driving your favorite model around East Stroudsburg, Bethlehem, Stroudsburg, Jim Thorpe, and Easton. To do this, get in touch with Ray Price Honda!