Many Stroudsburg and Easton drivers will find themselves in need of a car loan as their car shopping heats up. And, as with many kinds of loans, your credit history affects the APR percentage rates that are available to you in a big way.
So, naturally, you may be wondering: How can I find out more about my credit history? It's actually quite easy. You can request your credit report from any of the major credit reporting agencies, and our team at Ray Price Honda is here to show Bethlehem, East Stroudsburg, and Jim Thorpe drivers how!
Requesting Your Credit Report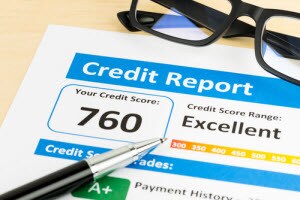 There are three major credit reporting agencies: Equifax®, Experian®, and TransUnion®. If you're curious about your credit score, you can request one free copy, once a year, from each of these three agencies. It is smart to request one from each, so you can compare and look for inaccuracies or inconsistent data.
To request your credit report, you can order online from annualcreditreport.com or call their toll-free number at 1-877-322-8228. Also, you are entitled to see your credit report within 60 days of being denied credit, or if you're unemployed, on welfare, or if you find that your report is inaccurate.
What Is a Good Credit Score?
Your credit score will range between 300 and 850-and this isn't golf, so higher is always better! If your credit score falls above 700, congratulations: You have a good credit score. If your score is above 800, you really have exceptional credit and will have access to some of the lowest APR percentage rates available.
On the other hand, if your credit score falls too far below 600, you may want to do some work to bring it up to par before you take out a loan for your next car. If you can boost your credit score to at least 650, you'll have a solid advantage when it comes to securing favorable loan rates.
How to Build or Improve a Credit Score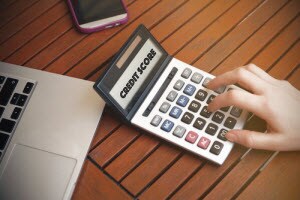 If you're building credit for the first time, there are several ways you can go about establishing credit for yourself. For instance, if you become an authorized user on a family member's credit card and make your payments on time, you'll be well on your way to good credit. You can also apply for a secured credit card.
But what about improving a bad credit score? You'll need a solid plan of attack, and we have one for you here:
Set up payment reminders or enroll in automatic payment, so you don't miss bills.
Pay your bills on time and in full-and get current on past missed payments.
Contact your creditors or a legitimate credit counselor if you're having trouble making payments.
Visit Our Finance Center for Competitive Loans
We hope you found our guide helpful, and you've learned how to find out more about your credit score. If you're shopping for a car loan now, or you will be in the future, we hope you'll visit the Finance Center at Ray Price Honda.
We help shoppers across Stroudsburg, Easton, Bethlehem, East Stroudsburg, and Jim Thorpe find the best possible lenders for them. Whether you have good, bad, or no credit, we're happy to work with you and find a plan that fits your budget and lifestyle!