Buying a used car can be a fun experience, but to get the most out of that experience and be happy with your final decision, you'll need to ask the right questions. There are a lot of factors that you'll need to consider when buying a used car, and being able to ask the right questions will help you navigate your way towards your next used car.
At Ray Price Honda, we're here to help drivers in Stroudsburg, Phillipsburg, Lehigh Valley, Lehighton, and Nazareth who are currently in the market for a used car. We'll offer up some important questions that you'll want to ask when speaking with a used car sales associate to find the right vehicle that you can rely on.
How Many Miles are on the Used Car's Odometer?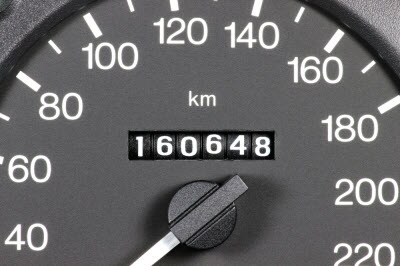 When you come across a vehicle that piques your interest, you'll want to ask about the mileage before getting too attached. The mileage will tell you a lot with how much it was driven based on the vehicle's age. Most drivers average about 12,000 miles a year on their vehicle, but if the car you're checking out greatly surpass those averages, you may want to consider moving onto another car.
Is It a Certified Pre-Owned Car?
Certified pre-owned vehicles are different than used cars because the manufacturer requires that the vehicle only be a set amount of years old without going over a specific mileage. These vehicles also endure an extensive inspection to make sure its worthy of the certification. On top of the guaranteed quality of the vehicle, it also comes with a collection of warranties to help cover any considerable repairs.
Can I See the Vehicle History Report?
When you're browsing for a used car, always ask to see a vehicle history report. This document will provide you with a ton of helpful information, like how well the vehicle was maintained, any accidents it has endured, and even how many owners it has had. The vehicle history report can help you spot any major red flags that you'll want to know about that could affect your final decision about the car.
What Features Come with the Used Car?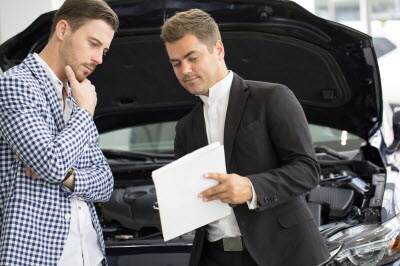 Entertainment features and technology are important components to the driving experience, so you'll want to be sure that the features that are offered are up to your standards. Considering the amount of time that you'll be behind the wheel, you'll want to make sure you're entertained while stuck in traffic or embarking on a lengthy trip.
Can I Take the Used Car Out for a Test Drive?
You should always ask to test drive a vehicle, whether it's new or used. The test drive gives you a preview of what the vehicle is like during its performance. You can also use the time to inspect the features and look for any tears or stains with the vehicle's upholstery.
Drivers in Stroudsburg, Phillipsburg, Lehigh Valley, Lehighton, and Nazareth can always come and see us at Ray Price Honda to get started on their used car journey. We'd be happy to provide you with the answers you're looking for to help you decide on your next car. Contact us today!