If you're looking to sell your used car near East Stroudsburg, Bethlehem, or Stroudsburg, you'll want to make sure it's looking and performing at its best. Buyers will take notice and will want to snag it up quickly. Dealerships will also recognize this, giving you more for your trade-in to put toward a new automobile.
Below, we're giving drivers like you in Jim Thorpe and Easton the inside scoop on how to detail a used car before selling. Read through our informative guide and contact us at Ray Price Honda if you have any questions.
1. Check the Exterior.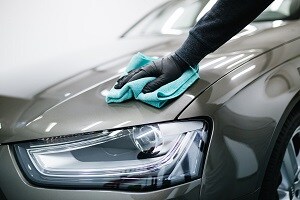 You'll want the outside of your used car to look as good as it did when you first bought it. In fact, if the vehicle looks brand new, then it'll be especially appealing to potential buyers.
Walk around the vehicle to check for any possible chips, scratches, or dents. If they're tiny, you could buy some paint to touch them up yourself. However, if a professional does the work, then it's guaranteed to have a high-quality appearance.
You'll also want to make sure that the car is washed and waxed completely. Shining up the tires will really help increase curb appeal, too. Just keep in mind that the car should look like you're ready to sell it at any moment. This way, it'll be good to go when it's finally time to bring it to the dealership.
2. Clean the Interior.
The very first thing you should do is clear the car of any trash or personal items. Look under the seats, in the trunk, seatback pockets, center console, and more.
You'll also want to make sure that every item that came with the vehicle is accounted for, which includes all the manuals, jacks and tools, and a spare tire, if the car came with one.
The inside of the car should be cleaned thoroughly, as much as you did on the outside. Vacuum the carpets, clean the inside of the windshield and windows, and wipe down the dashboard and trim. Plus, you'll want to clean the upholstery and check for any potential tears or stains. If there are any, you'll want to get them taken care of as soon as possible.
If you really want to go all out, you can use a high-pressure air hose to blow debris out of crevices in hard-to-reach interior areas. You can then use a small paintbrush to clean those areas. The knobs, gear shifts, and buttons can also get a good cleaning with rubbing alcohol to really make them shine.
3. Complete Necessary Maintenance.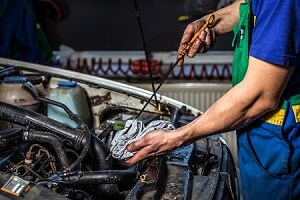 A vehicle's appearance is the first thing buyers are paying attention to. However, you'll also want to make sure that everything is in good working order.
Make sure the tires have been repaired and replaced, if they're extremely worn. Fix any switches, knobs, or handles that aren't working properly. You'll also want to make sure the A/C is blowing cold air. If not, then it'll have to get taken care of as soon as possible.
The most obvious maintenance checks are things like:
Fluid top-offs
Replacing timing and serpentine belts
Whenever your vehicle gets any type of automotive work, you'll want to hold onto the maintenance records and inspection reports. Keep them in your owner's manual, so you don't lose them. When you have a paper trail, it'll make selling the vehicle easier.
Sell Your Used Car Today
When you have all these steps completed, you'll be able to sell your vehicle easily. The great thing is that we can detail your vehicle and complete its maintenance for you. We'll also buy your used car and help you get into a new one to enjoy around East Stroudsburg and Bethlehem.
If you need help with detailing your used car in Stroudsburg, Jim Thorpe, or Easton, don't wait. Contact us at Ray Price Honda, and we'll help get things started right away.