Welcome to the Ray Price Honda dashboard light guide library. As a trusted Honda dealer for drivers all throughout the East Stroudsburg, Stroudsburg, Bethlehem, Easton and Jim Thorpe area, we try to offer helpful information that drivers can use the get the most out of their driving and vehicle ownership. While our vehicle reviews and comparisons are useful in helping drivers determine their best options when it comes to a new car, we also have guides for vehicle owners to help them understand their cars a little bit better. That's why we have these dashboard light guides.
Honda Dashboard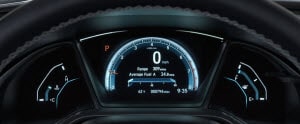 You've probably noticed numerous lights that are located on your Honda's dashboard. You've seen these lights appear when you first start your vehicle, but they go away after a few seconds. However, when theses lights appear while you're out on the road, you shouldn't ignore them because they're telling you that there's something wrong with your vehicle, such as you need an oil change or your tire pressure is low.
These guides help keep you in the know about your Honda's dashboard lights. They'll show you the difference between indicator lights and warning lights so you'll be able to tell which is appearing on your dashboard. You'll also learn what each light means and what you should do when the light appears, and when it flashes.
How Honda Dashboard Light Guides Can Help You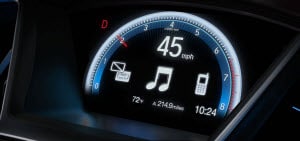 These guides serve two purposes. One is to educate you on your dashboard lights. The other is to help you stay calm when these lights appear while you're out on the road. When these lights appear, most drivers panic, but it's because they're unfamiliar with the meaning of the light. When you know what that specific light is telling you, you'll know what to do to prevent further damage to your vehicle. Some of these issues can easily be fixed, but some may be more severe and require professional assistance.
Of course, these guides are simply here as helpful resources. They're not required reading, but they do prove useful if you experience mechanical issues that are indicated by your dashboard warning lights in your Honda. When these lights appear, and you're forced to pull over to prevent severe damage, you can always call us at Ray Price Honda. We're here for our drivers in the East Stroudsburg, Stroudsburg, Bethlehem, Easton and Jim Thorpe area.
Need service? Schedule it now!