Think about it: While you're enjoying a relaxing road trip near East Stroudsburg, Bethlehem, and Stroudsburg, you always want to be kept in-the-know about how your vehicle is functioning. Luckily, your 2018 Honda Pilot comes with an alert system that serves up convenient warnings on your dashboard.
So, if you spot an illuminated symbol during your trip near Jim Thorpe and Easton, we're here to help you decode your vehicle's language with this Honda Pilot Dashboard Light Guide created by Ray Price Honda. Ready to get some insight on what your dashboard is trying to tell you? Let's take a peek at some of your vehicle's most critical notifications.
Honda Pilot Low Oil Pressure Warning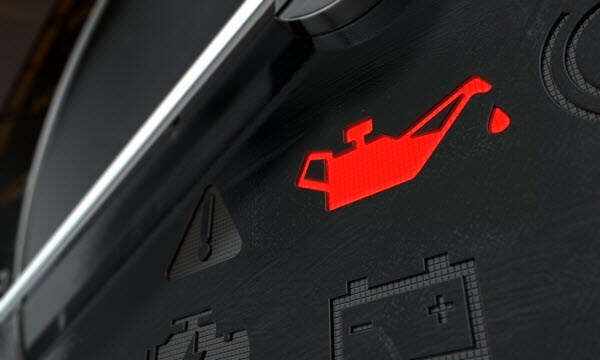 If you notice a light hanging out on your dashboard that looks like an oil can, you're on the right track! The Low Oil Pressure Indicator provides you with more information about your vehicle's lubrication levels. Why is this so important?

Well, the powerful engine inside your Honda Pilot relies on plenty of oil to help its intricate parts work together and push you over the road.
Once those liquids start to dwindle, it's possible that things could overheat under the hood. When you see this warning, pull over in a safe area and check your oil levels. After you've done that, contact a trusted service center right away, so they can address the problem as soon as possible.
Honda Pilot Seat Belt Reminder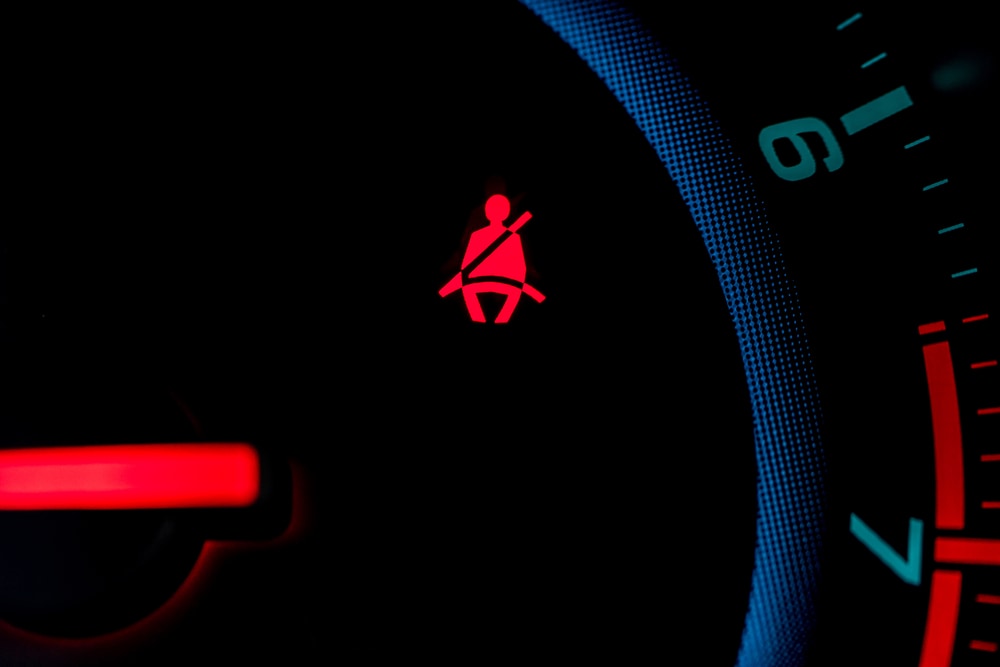 Above all else, peace-of-mind is essential to an enjoyable adventure. That's why your 2018 Honda Pilot includes Seat Belt Reminder indicators if you or your front passenger forget to buckle up.
Thanks to this convenient alert, you'll always remember to secure yourself with your safety belt, and remind your family member or friend to do the same. That way, everyone will stay protected during an emergency situation.
Honda Pilot Charging System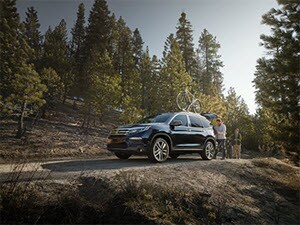 The powerful motor tucked beneath the hood of your SUV requires a jolt of electricity to get it ready for action. So, if your car detects a malfunction with the battery that gives your engine its boost, you'll see the Charging System warning on your dashboard display.
When you see this signal, the most important thing to do is find a safe area to stop your vehicle. Once you're pulled over, disconnect any electronics inside your automobile, but don't turn off the ignition. This could cause further battery drainage. To make sure your Honda Pilot gets the proper repair for this problem, contact your local repair facility.
Honda Pilot Brake System
Your vehicle's brakes allow you to avoid collisions and slow down at a stop sign, thereby keeping you and your family safe.
If your automobile senses an issue with your brakes, the braking system light will activate on your dashboard. While the issue could be caused by low brake fluid levels, there may be something else going on in your braking system.
To ensure that you don't encounter a dangerous situation while soaring down the road, contact a highly-qualified technician, so they can identify the cause of this illuminated symbol. With their help, your Honda Pilot will be fixed up and ready to go in no time.
Schedule Your Honda Pilot Service Appointment Today!
At Ray Price Honda, we know what it takes for drivers of East Stroudsburg, Bethlehem, and Stroudsburg to face the road with confidence. That's why our Honda service facility and our team of skilled mechanics come with years of experience in handling dashboard light warnings.
So, if you need some expert insight for your 2018 Honda Pilot, don't hesitate to give us a call or schedule your service appointment today! We're proud to serve drivers near Jim Thorpe, Easton, and beyond.