You can receive a quick and efficient wheel alignment around Allentown, PA, by stopping into the trusted Ray Price Honda Service Center. We've been supporting motorists in the local communities for many years, and our well-trained, certified team can ably handle any type of vehicle, from hardworking trucks to commuter sedans.
Wheel alignments, in unison with other necessary tire services, will help your vehicle stay on the straight-and-narrow as you traverse local streets and rural roads. To learn more about our service facility and the benefits of a wheel alignment, keep reading!
Related Post: How Long Does the Average Tire Last?
What Is a Wheel Alignment?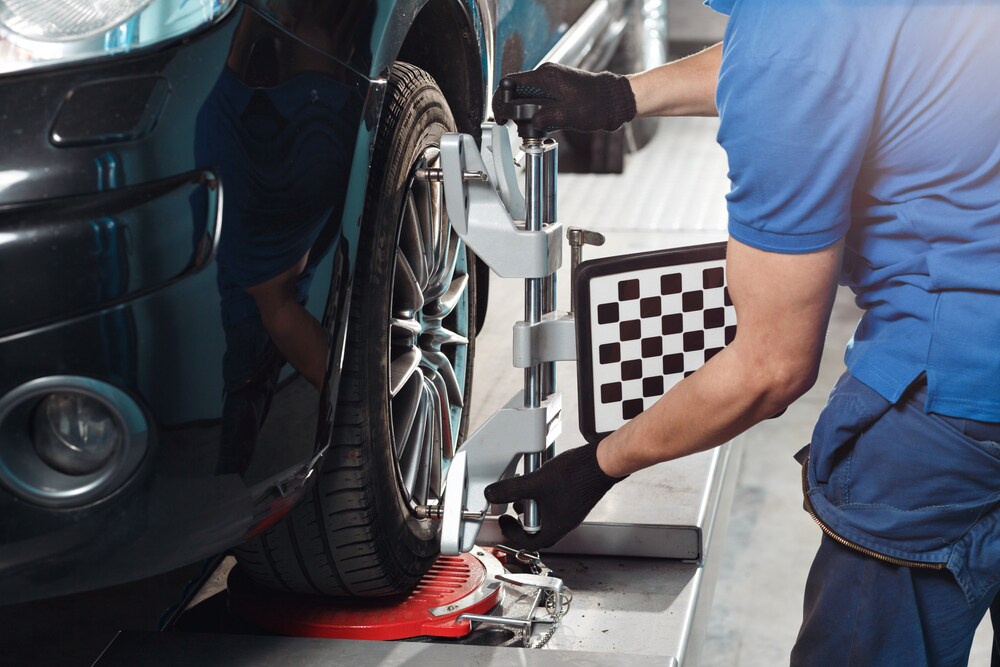 The purpose of a wheel alignment is to ensure your vehicle is running properly straight without driver intervention and also to reduce the cumulative wear on the tires. The process itself involves adjusting the angles of the tires, which will shift over time as you drive across rugged streets or poorly maintained roads.
Each recommended angle is different depending on the make and year of your vehicle, but the underlying principle remains the same: angle the tires so the vehicle stays straight when the wheel is in a center-facing position.
How Often Should I Receive a Wheel Alignment?
It's recommended that you have your tires aligned annually. An alignment allows for only slight angle movement throughout the year and ensures your vehicle will run at a high level well into old age. However, there are a few reasons drivers may want to have the tires aligned more frequently.
First, off-roaders should be receiving wheel alignments with regularity. This is due to the wear and tear that off-roading can have on your vehicle. The more bumps, grooves, hills, slopes, and rocks you travel over, the higher the likelihood that your tires are thrown off angle.
Additionally, as your vehicle ages, you should consider having your tires aligned more consistently. Adverse weather can also play a factor. Finally, spirited driving habits that involve sharp turns, rapid accelerations from a standstill, and aggressive braking will require drivers to have their wheels aligned often.
Signs I Need a Tire Alignment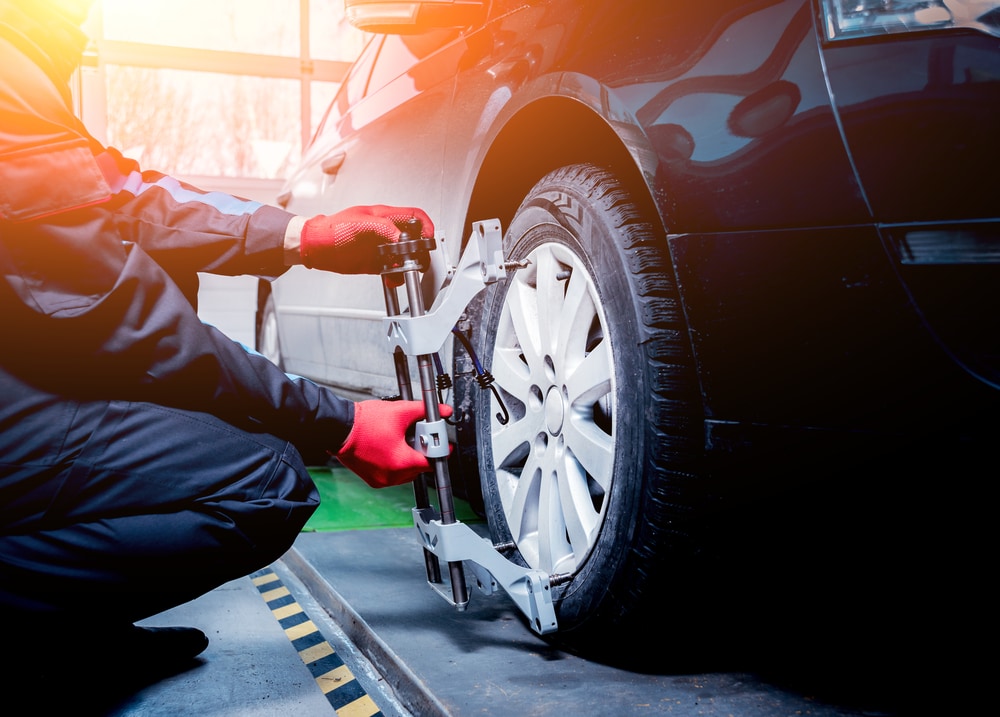 If you aren't quite sure when you last had your tires aligned, there are a handful of signs that will suggest your vehicle needs a quick tune-up. Some of the most prominent include:
Pulling in Either Direction: If you're driving and the vehicle pulls either to the left or right without your intervention, it means your tires aren't properly aligned.
Steering Wheel Is Turned While Driving Straight: If your vehicle moves straight ahead while the wheel is turned even slightly to the left or right, it means your tires aren't adjusted to the proper angle.
Rapid Tire Wear: If you notice your wheels are wearing down much quicker than expected, it's possible that they're not correctly angled.
Receive a Wheel Alignment Around Allentown PA
You can quickly pop in and out of the Ray Price Honda Service Center to receive a wheel alignment near Allentown, PA. Our on-site facility is filled with modern technology and setting your appointment is as simple as jotting down a time on our online scheduler tool!