Welcome to the Ray Price Honda technology review library. This is where drivers like you from the East Stroudsburg, Stroudsburg, Bethlehem, Easton and Jim Thorpe, Pennsylvania area can learn about the different technology systems that are featured in your favorite Honda models. Due to technology evolving at an impressive rate, we've decided to keep our drivers well informed about the different technology systems that are standard and optional features.
Our Honda Technology Reviews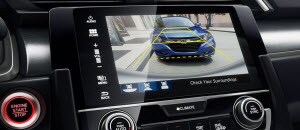 Our Honda technology reviews are designed to help drivers who are actively researching the vehicles that they're interested in, so they can figure out which one is right for them. While our Honda reviews and Honda vs. competitor comparisons can be helpful in showing you some exciting features of your favorite Honda models, our technology reviews go more in-depth to show you the different systems and the convenience and assistance that they can add to your driving.
How These Honda Technology Can Help You
When you're looking for your next car, it's wise to do research to ensure that you're making the right decision. A new car is a major investment, so it's worth the time to learn about it before you buy it, so you can be satisfied with your choice. These pages can help you in a variety of ways, by showing you in-detail what features come with your intended Honda model, and a little insight into how these sophisticated features work.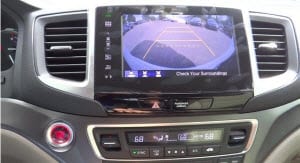 These features could include anything from an HD radio to a voice activated navigation system. You may even learn about some exciting new features that could alter your decision towards your next car. You may decide that it's a feature that you'd require in your next vehicle. These pages simply notify you of the different features, amenities, and connectivity systems that add a whole new layer of fun and convenience to your driving.
Do I Need to Read These Honda Technology Reviews
While these pages can be very informative and helpful, you're not required to read them. They're simply here as a resource for our drivers to use to help them make a decision towards their next car. However, if you're currently browsing for a new car, you may want to give these pages a view to learn what to expect in terms of the features and amenities that can be found in the latest Honda models. To get started, simply look above and find the vehicle that you're interested in, click, and learn all about the different technology features that the vehicle offers.
At Ray Price Honda, we're always happy to help drivers from the East Stroudsburg, Stroudsburg, Bethlehem, Easton and Jim Thorpe, Pennsylvania area learn more about the features and amenities of their preferred vehicles.