When you go with a certified pre-owned vehicle, you receive quite a few benefits, including available warranties and roadside assistance! So, it's no wonder why you may be on the hunt for a certified pre-owned Honda near Phillipsburg, NJ. Luckily, we got you covered at Ray Price Honda. We have a wide selection of models that fit into this category.
What does it take for a Honda to become certified pre-owned? Well, it starts with a comprehensive inspection at our on-site service facility. To learn what comes next, keep reading this informative overview!
About Our Certified Pre-Owned Honda Models
Before becoming a certified pre-owned Honda, all used Honda models have to go through a rigorous inspection process. The goal is to ensure that your Honda will perform efficiently for many years and many miles.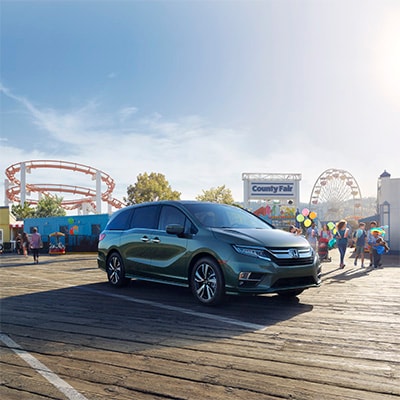 If the model passes inspection, then the Honda earns the certified pre-owned title! Then, it comes with the 7-Year/100,000-Mile Powertrain Limited Warranty.
Today, we have many CPO Honda models in our inventory, from sleek sedans and stellar SUVs to versatile vans. If you want to begin your search, you can do so online right now! Once you've found a CPO Honda that piques your interest, read about its features and specifications on our detailed listing.
If you aren't sure whether you want a certified pre-owned Honda Accord or a certified pre-owned Honda Civic, just pull the two cars up side by side!
You can also visit our dealership and have a look around in person, too. If you want a test drive, one of our team members will happily arrange a test drive for you!
Individualized Financial Plans
With a certified pre-owned Honda, you're already starting out on the right foot in terms of value. When you add the insight of our expert advisors into the picture, you're sure to leave with a plan that you can smile about.
There are many different approaches to developing the right plan. After speaking with you, our finance experts will create a plan that matches your needs. To get started, you can use our online tools, such as the car loan pre-approval form!

Service Shop near You
Quick and high-quality automotive care is never far away! You can book a visit to our certified pre-owned Honda service center to get your car the care it needs.
We'll knock out oil changes or tire rotations in a jiffy. Need exterior repairs after a fender bender? Our collision shop has the tools and the parts to get your Honda back to its pre-accident state!
Near Phillipsburg New Jersey? Find a Certified Pre-Owned Honda!
There's too much value to pass up when considering a certified pre-owned Honda model that caters to your unique lifestyle. So, explore our extensive Ray Price Honda inventory today! Once you want to schedule a test drive, give us a call.