If you drive a vehicle around East Stroudsburg, Stroudsburg, Bethlehem, Easton and Jim Thorpe area, it's important to make sure your car's battery stays in optimal shape. Car batteries are essential. They store energy and provide power to your car's starter, ignition system, fuel system, and all of the other electrical components that are necessary for starting your vehicle. Without a healthy car battery, you put yourself at risk of having a car that won't start.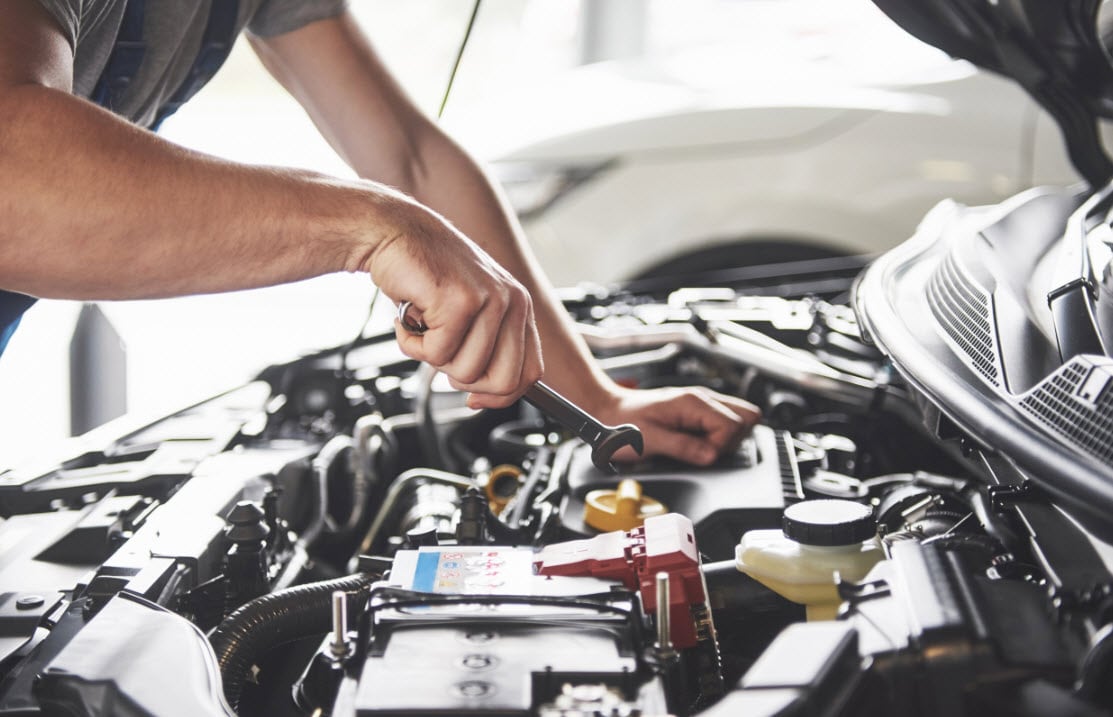 If you're planning on taking a long road trip, or if you think your car is due for a maintenance check-up, make sure to have your auto technician check your battery. Below, we'll outline the warning signs that it's time to replace your car battery and reiterate the importance of regular diagnostic check-ups and talk about our car battery replacement near me services. 
Related Post: How to Jump-Start a Car Battery
When to Check Your Car Battery
Taking your car in for service before a long trip can give you peace of mind and can help you avoid major expenses down the road. Most services only take a few minutes to test and inspect a battery and its charging system components. In that short amount of time, you can learn whether it's safe to hit the road or it's time for a battery replacement.
Most batteries are said to last approximately five years. However, it's important not to rely on those types of estimates. Depending on your area's weather, the way you drive, and how often you drive, your battery's life can end up being shorter than expected. For example, extreme high and low temperatures or frequent short trips have been known to reduce a battery's lifespan. Also, if your battery is between three and five years old, it's smart to take it in for testing.
Signs It's Time to Replace Your Car Battery
Another way to determine it's time to take your car in for battery testing or replacement is to look out for the warning signs. In addition to monitoring the battery's age, pay attention to how your car behaves when you turn it on. For example, if the engine crank is sluggish and takes longer than normal to start, it might be time to replace your car battery.
Additionally, if your check engine light is on or the battery case is bloated due to excessive heat, the battery may be on its last leg. Other warning signs include low battery fluid levels or battery leaks. Typically, part of the battery's casing is transparent so you can check the fluid levels yourself. If the fluid level is lower than the energy conductor or lead plates, you should bring it in for service. Battery leaks may show up as corrosion around the posts where jumper cables can be connected.
Where Can I Find Car Battery Replacement near Me?
If you think it's time to have your car battery replacement near me, the experts at Ray Price Honda are happy to help. We're proud to serve drivers in East Stroudsburg, Stroudsburg, Bethlehem, Easton and Jim Thorpe area so they can stay safe and content on the roads. Bring in your vehicle today so our knowledgeable team can take care of all of your maintenance needs. We look forward to seeing you! Schedule your service with us today!