What are the best tires for my Honda CR-V? Read on to find out! 
Modern cars are hailed for new features, like high-tech infotainment systems, voice-recognition software and driver-assistance techniques. While incredible advantages, none of it matters without the very thing connecting your vehicle to the road - tires. 
Tires are what literally keep your driving experience grounded and in your control. All the modern tech in the world can't fix what a good tire rotation can.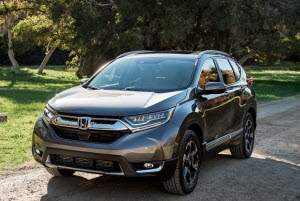 It's common knowledge that tire rotations are important, but the market is flooded with so many different kinds that choosing one can be difficult. 
Here at Ray Price Honda, we have put together a helpful guide in choosing the right tires for your Honda CR-V. 
Keep in mind that some tires are going to be more expensive than others, but you get what you pay for. If you ever need additional help, don't hesitate to contact our friendly service experts at Ray Price Honda.
Michelin Defenders are among the best quality tires available. Reviewers consistently praise Michelin's dependability, which is why they've been a trusted name in tires for years. 
Their Green X technology allows better fuel economy for any vehicle equipped with them without sacrificing traction. 
Even in rain and light snow, these tires allow for impressive handling and longer treadlife. Using Michelin Defenders on your Honda CR-V would greatly help with responsiveness and fuel efficiency, regardless of weather conditions.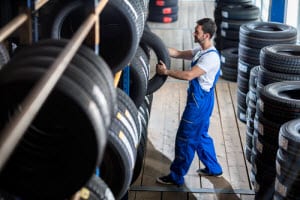 Yokohama tires are excellent. For the Honda CR-V, invest in the Yokohama Geolandar G055 due to their superior traction in all weather, long tread life, and comfort. Comfort is what Yokohama is known for. 
These tires are designed to give you a smooth and quiet ride. Yokohama uses circumferential zigzag grooves to channel water through the tread, which greatly decreases your chances of hydroplaning. 
The high-tech design and materials put into these tires will have your CR-V conquering typical weather challenges better than most.
If you like tires specifically designed for the seasons, look no further than Bridgestone. With the Bridgestone Blizzak WS70, your Honda CR-V can conquer ice and snow without you even noticing. 
Keep in mind that the CR-V is also compatible with Bridgestone's Blizzak DM-V1, but they are typically used for heavier vehicles. Handling won't be as great in the latter, but they tend to last longer. Either would function as good winter tires for your CR-V.
How to Choose the Best Rated Tires for Honda CR-V
If you're ready to rotate your tires or want additional help, the service team at Ray Price Honda is here for you. Our experts are prepared to answer any questions and assist you in choosing the best tires for your Honda CR-V or other vehicle. 
Drivers in the East Stroudsburg, Stroudsburg, Bethlehem, Easton and Jim Thorpe areas are invited to our service department to solve whatever issues you may have, tire-related or otherwise. 
Visit our tire center or call us to schedule your service appointment today and take advantage of our tire price match guarantee!