Marshalls Creek is one of the most idyllic communities in the state of Pennsylvania, and is a great place to get away from the stresses of your everyday life. Named after a creek that is connected to the Delaware river, Marshalls Creek provides both beautiful scenery and a variety of fun activities that you should be sure not to miss.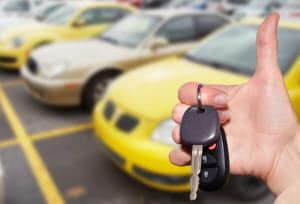 One of the top attractions near Marshalls Creek is Bushkill Falls, which is one of the most beautiful waterfall formations you've ever seen. Art enthusiasts should be sure to tour the Antoine Dutot Museum & Gallery, which features exhibits about the history of this interesting area of Pennsylvania.
If you always want to be able to quickly and easily get around Marshalls Creek, then you need a high-quality, used vehicle loaded with great features. Here are a few reasons that your best option for a used car dealer in Marshalls Creek, PA, is Ray Price Honda and some information about our dealership.
Used Car Inventory
Whether you're an inexperienced automotive consumer or a first-time car buyer, you deserve a dealership that provides an easy and rewarding car-buying experience, which is one of the many reasons that you should shop for your next used car at Ray Price Honda. In addition to being the best used car dealer in Marshalls Creek, PA, we are also honored to work with consumers from East Stroudsburg and Arlington Heights, and would be thrilled to call you a customer.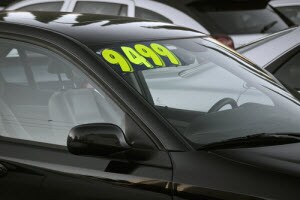 The biggest benefit of visiting our lot is being able to choose from a large selection of certified pre-owned models. We stock only the highest quality used models, and offer trucks, cars, SUVs, minivans and almost any other type of vehicle you could imagine. If you shop with us, finding a used model that fits into your budget and meets your driving needs is a guarantee.
Honda Service and Finance
At Ray Price Honda, our commitment to our customers is never ending, which is why we offer a staff that is ready to help you in several ways. Whether you want to learn about your options for financing a vehicle or need help choosing your perfect car, our team is ready to work with you.
For instance, our sales team knows the ins and outs of our top vehicles, and can tell you about the pre-owned models on our lot that will fit your lifestyle. Consumers who are ready to buy their vehicle can talk with our financing department about their best loan options and can even get advice about filling out your application. Our dealership also features parts and service department that can handle everything from an oil change to a major repair, guaranteeing your vehicle runs the way you need. Our service technicians are trained and certified to work on Honda vehicles. We promise, with us, you'll get only the best, most compatible factory Honda parts for your car.
Find a Used Car Dealer in Marshalls Creek, PA
If you're ready to shop for your next vehicle at a used car dealer in Marshalls Creek, PA, your clear choice is Ray Price Honda. We work with car buyers from Marshalls Creek, PA and we can't wait to walk you around our lot and help you pick your next used car. Contact us today!