At some point in your car's life, it will need transmission repair. This service could range from quick fixes to full replacements, but if you drive your car for long enough, it's practically inevitable. Drivers in East Stroudsburg, Stroudsburg, Bethlehem, Easton and Jim Thorpe area should plan regular preventative maintenance and should pay close attention to their car's warning signs in order to make sure it has a prolonged, healthy life.
Fortunately, when you have a trusted dealership service and parts department on your side, you can avoid huge expenses and major issues like complete transmission rebuilds or replacements. A proactive approach is the best way to avoid costly damage. Let's take a look at what a transmission does for your vehicle and why it's important to keep it healthy and transmission repair services near me.
The Role of a Car's Transmission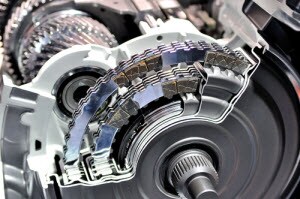 Transmissions transfer engine-generated power and energy to a car's drive axles and wheels through a system of different gears. The transmission will use these various gears with certain ratios to efficiently and effectively match the best engine power for the vehicle's speed. There are several different kinds of transmissions found in modern vehicles: automatic, manual and continuously variable transmissions (CVT).
Since an automatic transmission is the most common in the U.S., we'll focus on that type. This kind of transmission automatically selects the correct gear for the given driving conditions. All drivers have to do is place their vehicle's gear selector into the drive ("D") position and the automatic transmission will do the rest.
Why Transmission Maintenance is Key
Sometimes it's difficult to tell that there's an issue with a car's transmission. That's where regular preventative maintenance comes into play. Since your transmission is absolutely essential to your vehicle, it's important to have it regularly inspected and the fluids regularly flushed or topped off. Many specialists will recommend checking the fluid twice a year, but your owner's manual will give you recommendations as well.
Depending on the issue, transmission repairs can be inexpensive or could cost more than the car's current value. If you suspect something is wrong, or if it's been awhile since your last inspection, schedule a check-up with a trusted mechanic as soon as possible.
Signs of Transmission Problems
Causes for transmission issues can be numerous, but a qualified expert can help identify the root of the problem. Some common signs of transmission problems include odd sensations such as excessive vibrations, warning light indicators, strange grinding noises, burning odors, or fluid leaks beneath the car. If you notice any of these symptoms or if something seems off when you're driving, the best thing to do is to consult a car repair service. Acting early can mean the difference between a hundred dollar repair and a thousand dollar repair.
Where Can I Find Transmission Repair near Me?
Now that you know more about how important your transmission is to your vehicle, you may consider bringing it in for an inspection. We invite drivers near East Stroudsburg, Stroudsburg, Bethlehem, Easton and Jim Thorpe to visit us at Ray Price Honda so we can make sure your transmission is working as it should. We look forward to getting you back on the road with peace of mind.
Related Posts