Winter is just around the corner-it'll be here before you know it! So, with that in mind, our team here at Ray Price Honda created this helpful guide to preparing your car for winter. If you live near East Stroudsburg, Stroudsburg, Bethlehem, Easton and Jim Thorpe or any of the surrounding PA communities, then this article is for you. Keep reading! However, don't hesitate to reach out to us with any additional questions, ok?
7 Steps to Get Your Car Ready for Winter
1.Prepare for the Worst Winter Weather Possible: Here's the bottom line: Pennsylvania winters can often get pretty rough. When it comes to winter-weather preparation for your car, it's way better to overprepare than underprepare. Always exercise caution, and always play it on the safe side.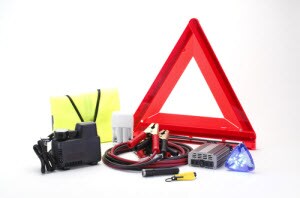 2.Create a Winter Emergency Kit: We'd recommend including a flashlight (with spare batteries), candles (with a lighter and matches), a battery-operated radio, a spare cell phone battery, up to two full bags of sand, a camping shovel, a sleeping bag, water, non-perishable foods, a first-aid kit, etc. However, don't limit yourself to just this list. Include anything that you think will be helpful.
3.Check Engine Coolant and Antifreeze: Without engine coolant and antifreeze, your engine can literally freeze. Needless to say, with a frozen engine, your car won't be starting anytime soon.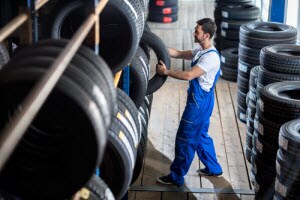 4.Check Tire Pressure and Tread Depth: Tire quality becomes especially important as the roads get icy, snowy, wet, and slippery. We encourage you to use a simple tire gauge to check your pressure. To check your tread depth, you can examine the tires themselves, as they usually include built-in indicators. If you have any doubts or questions, schedule an appointment.
5.Get a Heating-System Inspection: Also, you need to make sure your car's heating system is working before you take on the winter months. Once again, if you're not absolutely sure of how to do this yourself, a professional should be able to help you out.
6.Take a Look at the Electrical System: According to WikiHow, the cold weather puts unusual demands on the charging system. Without your charging system, your car's not starting; but neither is your heater, your radio, or any of the other crucial amenities that you rely upon.
7.Store Your Car in a Garage (If Possible): Last, but certainly not least, there's the garage. Putting up your car in a garage over the course of the winter can preemptively address lots of problems that tend to arise throughout the season. If possible, keep it inside a garage every single night!
Schedule a Service Appointment Now at Ray Price Honda!
Our expert automotive technicians know exactly how to prep your car for the winter. They can also take care of any issues or problems that arise, such as routine maintenance to emergency repairs. Contact us!
You can schedule an appointment on the phone, at the service center, or on our website. We're looking forward to working with you, and we wish you the best of luck through this year's Pennsylvania winter.