If you're looking for your next vehicle, you have three core options: New cars, used cars, and vehicles that are considered the happy-medium between the two: certified pre-owned (CPO) cars. If you know you want something newer, you may be asking yourself, is a CPO better than a new car?
Buying a certified pre-owned car or a new car are both great options, but one may be better for your unique situation. To help you understand the inherent benefits and value that CPO vs. new cars provide, the automotive experts at Ray Price Honda created the following post!
Get informed for your vehicle search in Phillipsburg, Nazareth, Stroudsburg, Lehigh Valley, and Lehighton today. If you have any questions along the way, our team is always on standby to help.
CPO 101: Certified Pre-Owned in a Nutshell
What makes a car certified pre-owned? CPO cars have had a previous owner (hence the pre-owned part of their name), but they've also been certified by the manufacturer.
Only vehicles that endure a thorough qualification and reconditioning process can proudly uphold the CPO badge. In order to restore the level of peace of mind and quality that comes from buying a new car, CPO vehicles tend to offer a host of benefits to buyers, including reinstated warranties, roadside assistance, and more.
Honda's CPO Program
CPO program eligibility standards and benefits are unique to each vehicle manufacturer. Let's take a look at Honda's certified pre-owned program as an example.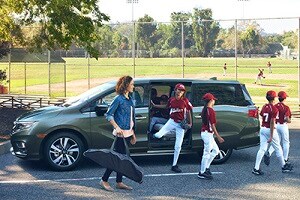 Honda CPO Selection Standards:
Cars must…
Have less than 80,000 miles on their odometers
Be less than six years old
Pass a 182-point inspection conducted by a Honda-trained technician
Warranty Coverage:
Buyers get…
Powertrain coverage for 7 years or 100,000 miles1
Non-powertrain coverage for 1 year2 or 12,000 miles3
What's the Difference Between New and CPO?
Now that we've walked you through how certified pre-owned cars are made and protected, you may be wondering what the difference between new and CPO vehicles really comes down to.
A New Car Comes Straight from the Factory
One benefit that CPO vehicles can't quite compete with new cars for is just how new they are. Still, CPO vehicles are still fairly new cars (many just two or four years old).
In addition to reinstated warranty protection for mechanical and non-mechanical elements, some CPO programs reinstate factory-equipped trials and systems. For example, Honda CPO buyers receive a complimentary 3-month trial of SiriusXM® Radio on vehicles that were sold new with the system.
You're the First Person to Drive It and Know Its History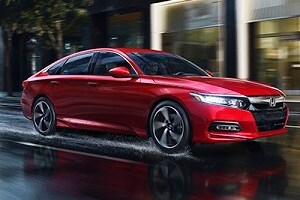 You won't be the first person to be behind the wheel of a certified pre-owned vehicle, but you can easily get all the verified facts about the car's past part replacements, service visits, and where it was bought and sold with an AutoCheck® vehicle history report.
It Has the Latest Technology and Entertainment  
If you're on the hunt for the most cutting-edge technology in your next car, leasing or buying a new car may be the right fit over going CPO. However, it is worth it to weigh which systems you really want and need? Since CPO vehicles are recent-year models, they may not have the latest, most advanced technology on board, but they won't be outdated or too far behind the curve.
CPO vs New: Which is Right for You?
As you can see, CPO and new vehicles can both bring like-new performance and peace of mind to your daily drives around Phillipsburg, Nazareth, Lehigh Valley, and Lehighton. Considering both options for the model you're seeking is a smart way to find the car that will provide you maximum value.
If you're researching new vehicles in the Stroudsburg, PA, area, be sure to check out Ray Price Honda's new Honda and certified pre-owned Honda inventories. You can quickly narrow each selection based on your needs by searching by model, trim, mileage, and more.
Best of luck with your car search!
1 7-year/100,000 total odometer mile limited warranty from the original in-service date. See dealer for limited warranty details.
2 Starting from date of Certified Pre-Owned Vehicle delivery to the buyer.
3 Based on odometer miles.