We know you work hard, which is why Ray Price Honda is happy to provide you and everyone else in the Stroudsburg, Lehigh Valley and Marshalls Creek areas with quality commercial trucks and fleet vehicles. You don't have time to worry about deteriorating trucks or vans, especially if you manage a fleet. With reliable commercial vehicles from Ray Price Honda, you can stay on task and on the road.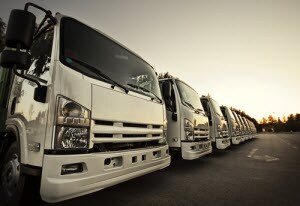 We have cars, vans, SUVs, trucks and more in our inventory that can dependably serve your work needs for years to come. Whether you're a small company or part of a larger workforce, we are more than happy to serve. Peruse our online inventory of fleet vehicles to see if any might work for you or your business.
How Ray Price Honda Can Help Your Business
Depending on what you do, a work vehicle or fleet might be essential to daily operations. Whether you need a truck with an incredible towing capacity or a work van with easy to arrange shelving, we'll have what you need. Our expert team is dedicated to finding the perfect vehicle for you. After we get to know your business model and how commercial vehicles can contribute, we will find the best one suited for your specific needs.
Commercial Truck Fleet Service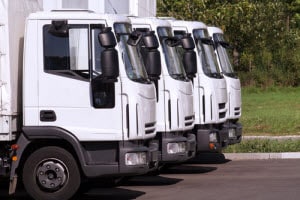 If you find yourself needing commercial vehicle repairs rather than purchasing a new one, Ray Price Honda can help you with that as well. Our service department is staffed by highly trained professionals who can put your vehicle or vehicles back to work as soon as possible. Keep in mind that your vehicle doesn't have to be a Honda or doesn't have to be purchased from us in order to receive exceptional service.
Our service team knows how to get GMCs, Rams, Fords and more from popular commercial vehicle manufacturers back in working condition. Our passion is helping out our community, including local businesses. We're not interested in brand loyalty. We live here too, and we all benefit from flourishing commerce. Even if it's an unscheduled walk-in request, we will do everything we can to get your vehicle or vehicles up and running again. Our business is helping your business.
Visit Ray Price Honda Today!
For your commercial truck fleet vehicle needs in the Stroudsburg, Arlington Heights and Lehigh Valley areas, look no further than Ray Price Honda. With our expansive inventory of Honda commercial vehicles, we can buff out your fleet, find you a new vehicle, repair your old vehicle and much more. Explore our large inventory of work vehicles online or with a visit to Ray Price Honda today!