Certified pre-owned (CPO) vehicles and used cars both have their own unique benefits and advantages. If you're on the hunt for a new-to-you car to take on Phillipsburg, Nazareth, Lehigh Valley, and Lehighton, and you're drawn to both of these vehicle types, it helps to set them side by side and compare.
Ray Price Honda in Stroudsburg, PA, is here to help you do just that. Continue reading to learn more about what certified pre-owned vs. used cars provide when it comes to quality, selection, and value.
CPO vs Used Cars: Quality
Certified pre-owned vehicles and used vehicles are both used cars that have had at least one previous owner. Beyond that, CPO cars are much more regulated than used because they're handpicked by the dealership for their young age and low mileage.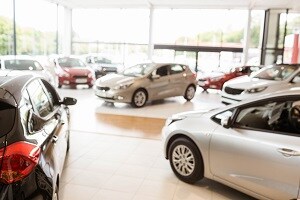 Following the manufacturer's set of standards, these cars are also thoroughly inspected inside and out and reconditioned so they mimic the look and performance of a brand-new ride.
Used cars don't need to follow any strict guidelines when it comes to quality, so you'll want to weigh the car's age and number of miles on its odometer in your decision.  
Many dealerships will provide vehicle history reports for both their certified pre-owned and used car inventories, so you can accurately evaluate these key aspects. AutoCheck® is one well-known report provider.  
Comparing Selection
When you shop for certified pre-owned cars, you'll need to go to the dealership of the car make you're interested in since CPO programs are specific to the manufacturer.
To browse used cars, many dealerships will have cars from multiple automakers in stock, not just the flagship brand they sell. If you know you're interested in shopping for a Honda-brand SUV, it's wise to head to a local Honda dealership and check out both their certified pre-owned and used car selections.
By checking out both inventories, you'll have an even larger pool of gently used vehicles to shop from and a better chance of connecting with a model that's right for your lifestyle.
Protection for the Long-Run
One of the main differences between buying a certified pre-owned vehicle vs. a used car occurs after ownership. Many CPO programs include added warranty coverage, reinstated factory-installed trials (such as SiriusXM® Radio), and available perks like roadside assistance.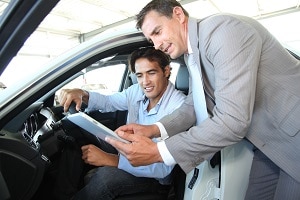 For example, Honda's certified pre-owned program includes a 7-Year/100,000-Mile Powertrain Warranty1 on crucial elements like the engine, transmission, and drivetrain. Additionally, CPO Honda models come with a 12-Month/12,000-Mile Limited Warranty for all non-powertrain components2, for protection that covers the windshield wiper motor to head-, tail-, and fog light bulbs.
Though there may be the opportunity to transfer a warranty from the previous owner for a used car purchase, in general, used cars don't come boxed up with the level of coverage or perks that a certified pre-owned vehicle makes standard.
Certified Pre-Owned vs Used Cars: Which is Right for You?
The question of whether pursuing CPO or used cars is the better option for you comes down to a variety of factors. Certified pre-owned vehicles are recent year, low-mileage rides that look and perform like new. Used cars may not be certified, but with an AutoCheck® report, you can have a good idea of where the car's been and weigh its value for your needs.
If you're shopping with a dealership in your area, both types of cars will likely be available, which gives you an even larger selection to shop from.
Ready to get shopping? Drivers in Phillipsburg, Nazareth, Lehigh Valley, and Lehighton looking for CPO or lightly used cars can find a great selection at Ray Price Honda in Stroudsburg! Start browsing today and when you're ready, sign up for a test drive.
1 7-year/100,000 total odometer mile limited warranty from the original in-service date. See dealer for limited warranty details.
2 1 year starting from date of Certified Pre-Owned delivery to the buyer. 12,000 miles based on odometer miles.