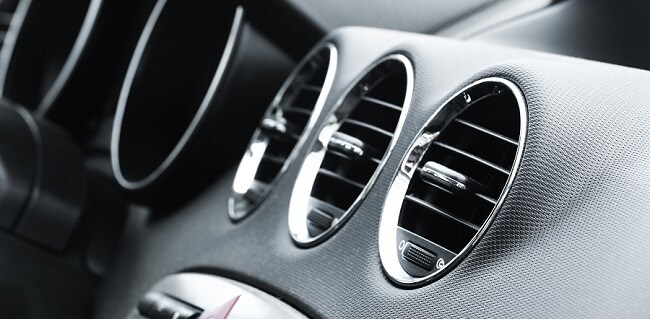 A car heater that won't cooperate can be frustrating, especially on chilly mornings when you're trying to get warm on your drives around Bethlehem and Stroudsburg. If your heater is blowing out cold air instead of heat, there are a few issues that may be at play.
To help you stay warm as you hit the roads around East Stroudsburg, Scranton, and Easton, Ray Price Honda created the following post.
How Your Car's Heater Works
To understand why your car heater is blowing cold air, it helps to understand how your car heater operates when it's working properly.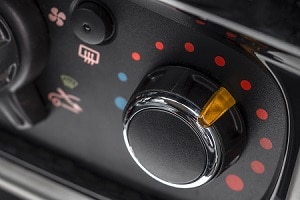 Ironically, your heater needs coolant, a mixture of antifreeze and water, to function. The heater pulls heat from coolant that gets warmed by the engine. You may have noticed that it takes a few minutes for your car heater to blow hot and even temperate air, and this is because your engine needs to warm up first.
A thermostat keeps tabs on the water in your engine. Once water reaches a certain temperature, indicating that the car is warm, coolant is released to cool your engine and warm the air that comes out of your heater. Knowing all this, let's take a look at what the issue might be…
Your Car Thermostat is Broken
If the thermostat under the hood isn't reading right, your temperature gauge may stay on the C for cold, even when the engine's warmed up. Without the thermostat recognizing that the engine is warm, it doesn't send coolant to your car's heater and you end up with cold air coming from your heater vents.
There's Not Enough Coolant
As we reviewed above, coolant plays a key role in a working car heater, so it's no surprise that one of the most common causes of automotive heater issues is a lack of it. Without enough coolant, the engine may be cooled but there won't be enough coolant to get to the heater core itself, which is where it transforms into warm air blown through your heater.
There's an Issue with the Heater Core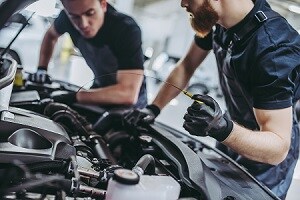 At the center of your car's heater, on the other side of your dashboard, you'll find the heater core. The core disperses hot coolant through tubing lines, diffusing the heat through small fans. It can be trickier to pin point just what's going on in your heater core that's causing the unit to blow cold air. There could be a block in a piece of the tubing or a broken part. It's best to leave this fix up to a professional technician.
Fix Your Car Heater Today: Stroudsburg PA
If you've added coolant but haven't been able to fix your car's heater on your own, the expert service team at Ray Price Honda can help you take things from here.
Our knowledgeable, highly skilled technicians have been serving Easton and Scranton area drivers for decades. When it comes to getting down to the bottom of problems with the finer points of your vehicle's systems, they have what it takes to quickly find the issue and recommend the best solution for your car.
With genuine parts and convenient service specials, we're confident that we can fix your car's heater fast so you can get back on the road to enjoy East Stroudsburg, Bethlehem, and Stroudsburg sooner. Schedule a service appointment with the professionals at Ray Price Honda today.