It's never fun when you're experiencing braking issues while you're trying to make your way around the Stroudsburg, Lehigh Valley, Nazareth, Phillipsburg and Lehighton area. If you notice that these issues seem to be getting worse, and you no longer want to keep putting it off, you're probably in the middle of asking yourself "where can I get brake repair near me?" If you're looking for somewhere close, reliable, and proficient, you may want to head to the Honda brake service professionals at Ray Price Honda.
Honda Brake Service Resources:
How to Tell That You Have Brake Problems
Luckily, determining if you have problems with your braking system is fairly easy. There are several signs to take note of while you're out driving that will indicate a possible issue with your brakes. The most obvious sign is your brake system warning light on your dashboard. When this light flashes, it usually means that your system is low on brake fluid or you've left your parking brake on. If it's on for another reason, don't hesitate to have the system checked.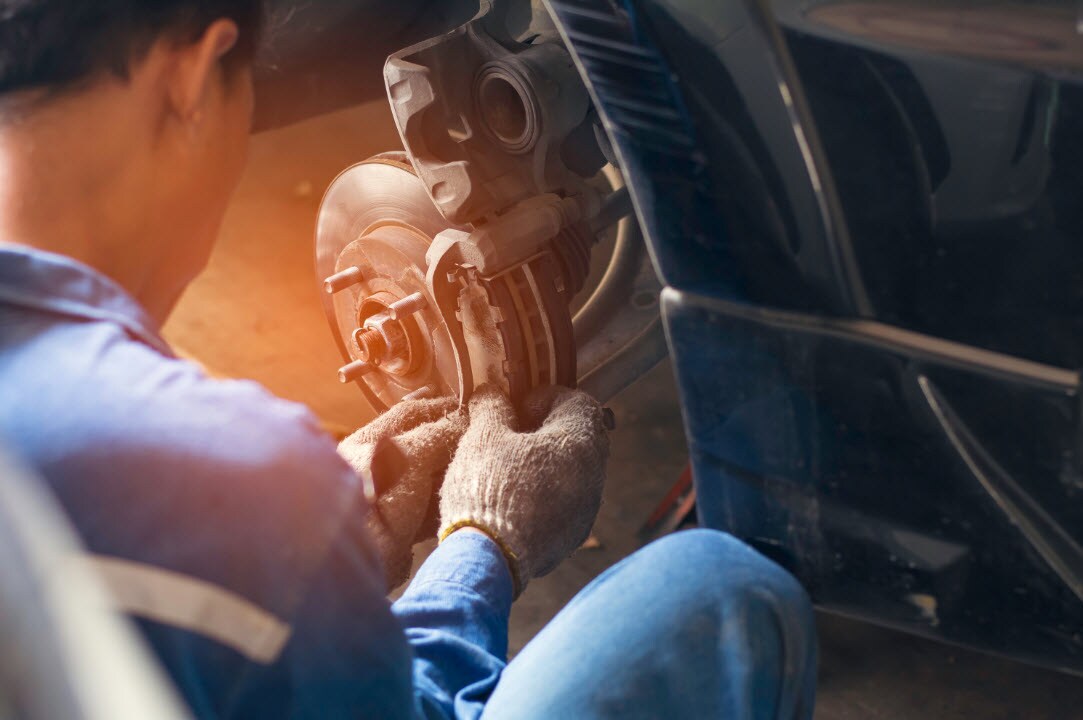 Noise is usually a great indicator of braking issues because the sound is undeniable. If you hear any grinding, squeaking, or even squealing while you're applying brake pressure, it's usually a sign that your brake pads are starting to become worn out. You should seek out a brake pad replacement, or your rotors could be damaged-that repair is a costly one.
When you're driving, and you apply pressure to the brakes but the pedal feels a little soft, there may be an issue with your braking system. This tends to occur when air or moisture gets into your braking system. If this is the case, you'll need to have your brakes bled. This can be a strenuous process, so it's best left to the trained professionals.
Get Your Brakes Serviced at Ray Price Honda
 When you finally come around to asking yourself "where can I get brake service near me?" you'll be happy to know that Ray Price Honda can help you. If you're the kind of driver that likes to work on your car on the weekends, that can be a fun and productive way to spend your weekend. If you're not certain of how to repair or replace your brakes, though, you may not want to take any chances. It's best to leave this kind of auto service to the trained professionals. 
The brakes are one of the most important components of your vehicle, so you shouldn't ignore any potential signs of malfunction or damage. When used properly, they can effectively prevent an accident and possibly save your life.
But when you're in need of brake servicing, our team at Ray Price Honda can help you. Our brake technicians will go the extra mile to ensure that your brake system and its parts are in great shape. After your visit, you'll notice that your braking system is working as well as it did the first time you drove your car.
At Ray Price Honda, we're proud to offer our services to drivers all across the Stroudsburg, Lehigh Valley, Nazareth, Phillipsburg and Lehighton area. Schedule brake repair today!
Schedule Service
Hours
Monday

08:00AM - 07:00PM

Tuesday

08:00AM - 07:00PM

Wednesday

08:00AM - 07:00PM

Thursday

08:00AM - 07:00PM

Friday

08:00AM - 07:00PM

Saturday

08:00AM - 4:00PM

Sunday

Closed