Do you want to save money on your vehicle purchase by opting for an older model? You probably have questions like, should I go used or certified pre-owned?
There are some advantages to buying a certified pre-owned car, such as a better idea of:
Its history
A warranty
More rigorous standards for its condition. 
Still, that doesn't mean you shouldn't do your due diligence.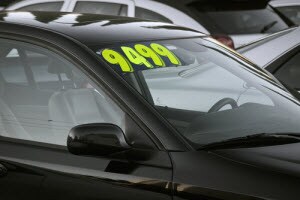 At Ray Price Honda, we want to do all we can for our local customers in Stroudsburg, Lehigh Valley, Nazareth, Phillipsburg and Lehighton, which is why we've compiled a list of the five questions to ask when buying a certified pre-owned vehicle.
1. Is the Price Fair?
Certified pre-owned cars tend to be a little more than just a normal used car since they carry less risk, but that doesn't mean that's the best price for that specific car. 
The price for a certified pre-owned car can vary widely based on make, model, mileage, and condition, so it's best to do a little research into the market value and ensure that you're getting a fair price.
2. Is it Dealer-Certified or Manufacturer-Certified?
Certified pre-owned sounds good in any case, but you may want to find out who certified the vehicle: the dealer or the manufacturer. 
This is due to the different set of criteria based on performed the certified process.   
Generally, a manufacturer certification is more rigorous than a dealership certification. It also tends to come with the warranty and benefits on a nationwide level, as opposed to just being tied to your local dealership. 
This also means that your vehicle can be serviced at any manufacturer-recognized location in the country.
3. What is the Certified Pre-Owned Car's History?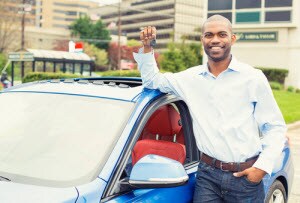 As you already know, the best way to retain the value of a vehicle and keep it in top form is through routine maintenance.
If the previous owner of a vehicle didn't keep up with its maintenance needs, it could result in costly or dangerous issues for you. 
This is why you should always check the vehicle history report.
Check the report for the vehicle's maintenance history, previous owners, previous accidents, flood damage, or anything else that could impact its reliability.
If you see any red flags, you can investigate the situation further or move on to a different option.
4. What's the Ride Like?
This is a question better answered by driving the vehicle yourself. Take a test drive and push the vehicle's limits. 
Punch the accelerator, hit the brakes, take sharp corners, and test the maneuverability. 
Though this is far from your normal driving style, this is more likely to reveal mechanical weaknesses in the vehicle.
While you're taking the test drive, listen for any odd sounds, smells, or movements. 
If anything seems off, ask your dealership about it.
5. Can I Return the CPO Car?
You've done the work, but what happens if you end up unhappy with your choice once you get it home? Before you commit to your certified pre-owned vehicle, carefully look at the dealership's return policy. Pay attention to details, like the time frame and your refund, as well as any other exclusions that may affect your return.
Browse Our Inventory of Honda Certified Pre-Owned Cars
If you're looking for a certified pre-owned car in Stroudsburg, Lehigh Valley, Nazareth, Phillipsburg and Lehighton, visit Ray Price Honda and browse our huge inventory of certified pre-owned cars. We're sure we have the perfect option for you, so call or visit us today!