Keeping your car in good working condition means receiving regular maintenance. One of the most common forms of maintenance is the oil change, but do you know when you need to change the oil? Many drivers across the East Stroudsburg, Stroudsburg, Bethlehem, Easton and Jim Thorpe areas are unsure about the proper time to change the oil. And so, Ray Price Honda is here to help.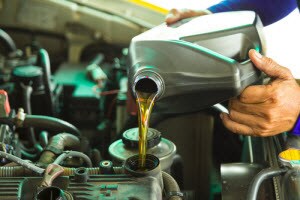 Changing your oil too often won't necessarily hurt your engine, but you could be spending more than you need to. On the flip side, you shouldn't put off getting an oil change for too long since fresh and clean oil is vital for your engine's overall health and performance. In this article, we'll help you calculate the sweet spot for when to change your oil.
Using Time to Gauge Your Next Oil Change
Most of us are familiar with the age old saying, "Every three months or 3,000 miles, whichever comes first." While that's not a bad rule to live by in terms of receiving oil changes, it could be more frequent than needed. Thanks to advances in engineering and technology, newer vehicles don't require oil changes as frequently. In fact, you could be good to change your oil every 5,000 or 7,500 miles.
However, if you do happen to drive a car that's more than a decade old, then the 3-month/3,000-mile standard might be necessary. You can always check with your technician if you're not sure.
Severe Driving Conditions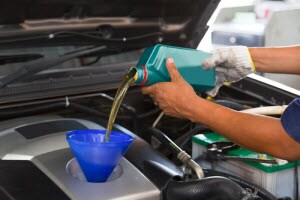 The average driver is mainly commuting to and from work and around town. This mild usage is fairly easy on your engine and therefore requires less frequent changing of parts. However, more intense driving conditions like hauling heavy loads or accruing a large amount of miles in a small amount of time may need more frequent oil changes.
In most owner's manuals, "severe" driving conditions are typically defined as operating your vehicle in high temperatures, frequent starting and stopping (like city driving), and operating in dusty conditions. If this sounds like your typical commute, then an oil change every 3,000 miles is likely needed if you want to prolong the life of your engine.
Check The Owner's Manual
The best way to find out how often you should change the oil in your engine is by referencing the maintenance schedule in your vehicle's owner's manual. This helpful chart will tell you the mileage intervals for all service your car needs. Of course, you can also refer to your local technician who can help you determine what's the best oil change interval for you.
While you're looking through the owner's manual, you should also take note of the change oil warning light. The dashboard light can give you a heads up when it might be time to change the oil.
Need an Oil Change?
Getting regular oil changes is a great way to keep your engine healthy and make sure your car continues to run like new for years to come. If you're in the East Stroudsburg, Stroudsburg, Bethlehem, Easton and Jim Thorpe areas and you think your car is due for an oil change, contact our team at Ray Price Honda. Our staff of certified technicians will quickly take care of your oil change and any other service your car needs. Contact us today to schedule your next appointment!