Welcome to the Ray Price Honda Things to do page. This is where you'll find the latest happenings throughout the Stroudsburg, Lehigh Valley, Nazareth, Phillipsburg and Lehighton areas. At Ray Price Honda, we try to be more than just a reliable auto dealer. We actually try be your go-to source for great events happening in our community.
March Community Events near Stroudsburg, PA
When: March 2, 2018
Where; Jack Frost Mountain
Time: 6:00 AM to 6:00 PM
Price: $9.33/person
Enjoy a day at the mountain with a live remote all day with your favorites DJ's from WMMR. Competitors build and race giant cardboard sleds for this annual event at Jack Frost. WMMR will be broadcasting live all day. Advance tickets are available online only.
When: March 18, 2018
Where: Shawnee Mountain Ski Area
Time: 9:00 AM to 5:00 PM
Price: Full Costume must be worn to ticket window for FREE lift ticket.
Attend the 34th Annual Costume Carnival Day. Those in full costume will receive a FREE same day lift ticket. You do not need to wear the costume skiing. A costume parade and judging will be held with great prizes in several categories.
Annual St. Patrick's Day Parade
When: March 18, 2018
Where: Downtown Stroudsburg (The parade starts off at the Stroudsburg High School and ends at Crystal Street in East Stroudsburg).
Time: Starting: 1:30 PM
Price: Free!
Enjoy marching units, bands, non-profit groups, politicians and local businesses marching between two boroughs to celebrate the life and good works of St. Patrick of Ireland with a grand Marshall who exhibits the similar characteristics.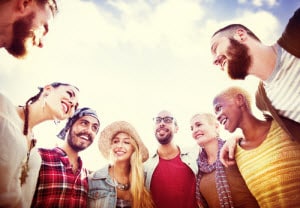 Are you having trouble finding something fun to do this weekend? Let us help you! On this page, you'll see a list of various events and things going on throughout the area that can be fun and exciting for you, your family, and your friends.
As a Honda dealership, we believe in staying in touch with our community, so our community can keep in touch with us. We're always on the lookout for fun and upcoming activities, ideas, and events happening around the area. These activities are a great way to spend time with your family and others in your community.
The events we've listed range from different types of activities, happenings, and cool places to check out. We'll supply you with event guides for upcoming festivals or gatherings, so you can learn all about the event and what to prepare for if you decide to go. We'll list some interesting restaurants and great eateries to check out. We'll also give you some fun holiday ideas to do around the changing seasons throughout the year.
Our goal with this page is to be the guiding light for our community to find great events that everyone can enjoy. It's a way of continuing our dedication to the wonderful community that we're proud to serve. These pages will be updated frequently, so be sure to check back regularly to stay up on the fun places and events happening all throughout the Stroudsburg, Lehigh Valley, Nazareth, Phillipsburg and Lehighton areas.
At Ray Price Honda, we strive to be your go-to source for great cars, great service, and great ideas on events and activities that offer a great deal of fun and excitement. Look below to see what you can do this weekend.
Top Hair Salons near Lehigh Valley, PA
Best Places to Volunteer near Stroudsburg, PA
Everything You Need to Know About the Big Game
Mountain Dew Vertical Challenge
27th Annual Old Time Christmas
Best Escape Rooms near Allentown, PA
Best Pet Stores near Stroudsburg, PA
Christmas Shopping Near Marshalls Creek, PA
The Best Yoga Studios in the Lehigh Valley
Best Places to Eat Thanksgiving Dinner near Abington Heights
Top Italian Restaurants near East Stroudsburg, PA
Best Spas near East Stroudsburg, PA
Best Hotel Getaways near East Stroudsburg, PA
New Years Resolution Opportunities near East Stroudsburg, PA
The Top Wineries near East Stroudsburg, PA
The Three Best Ski Resorts near East Stoudsburg, PA
Top Campgrounds near East Stroudsburg, PA
Holiday Volunteering Opportunities near East Stroudsburg, PA
Best Gold Courses near East Stroudsburg, PA
Best Ice Cream Shops near East Stroudsburg, PA 
Best Paintball Centers near East Stroudsburg, PA
Find the Best Hot Dogs near East Stroudsburg, PA
The Best Tour Guides for Your Fishing Trip on the Delaware River
The Best Museums to Learn About the Poconos
The Top Children Art Centers near East Stroudsburg, PA
The Best Pet Stores near East Stroudsburg, PA
The Top Children Art Centers near East Stroudsburg, PA
The Best Pet Stores near East Stroudsburg, PA