If you're eager to celebrate a Thanksgiving feast near Stroudsburg, PA, then book a table at any of the following eateries. Not only will you enjoy the holiday season with close friends and family, but you'll also enjoy premier customer service and a vast array of classic dishes.
So, continue reading, and you'll get to know some of these standout restaurants that have become a cherished part of the local community.
The Settlers Inn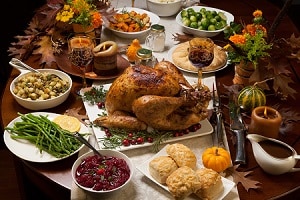 You'll enjoy a one-of-a-kind meal when you visit The Settlers Inn. This popular establishment has been housing locals and tourists alike for quite some time.
Their Thanksgiving Feast is a traditional farm-to-table meal that takes advantage of the local produce grown in the area. You'll also appreciate the high-end customer service that is a staple of their experienced servers.
If you follow The Settlers Inn Facebook page, you can see pictures of the estate and receive helpful updates on future events.
Shawnee Inn
The beloved Shawnee Inn has a rustic appeal that will make you feel at home as soon as you arrive.
For Thanksgiving, there will be a scrumptious spread composed of different stations, such as the bread, soup, salad, and carving station. You'll also notice delectable sides, including freshly whipped Yukon Gold potatoes and roasted carrots with parsnips.
If you're considering the Shawnee Inn for a Thanksgiving feast, follow their Facebook page to read reviews from happy guests.
Skytop Lodge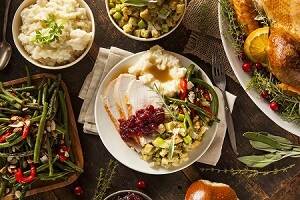 The serene setting and first-rate food at the Skytop Lodge makes this venue a no-brainer for families that want to spend Thanksgiving together.
As you pull up to the Skytop Lodge, you'll be entranced by the beautiful venue, which looks all the more stunning as fall turns the forest from green to fiery red. The meal itself will be both accommodating and delicious, featuring a variety of entrees that cater to any palate.
You can learn more about the illustrious Skytop Lodge by following their active Facebook page!  
Celebrate Thanksgiving at These Cherished Venues
Thanksgiving is a time for celebration and praise. So, gather your family and friends and share in a wonderful meal at these highly regarded eateries near Stroudsburg, PA!