Welcome to the Ray Price Honda Things to do page. This is where you'll find the latest happenings throughout the Stroudsburg, Allentown and Lehigh Valley PA areas. At Ray Price Honda, we try to be more than just a reliable auto dealer. We actually try be your go-to source for great events happening in our community.
December Community Events in Stroudsburg, PA
27th Annual Old Time Christmas
When: December 2 - 10, 2017
Where: Quiet Valley Farms
Time: 3-7pm
More than any other holiday, Christmas celebrates family and heritage so go to Quiet Valley farms and start a new tradition with your family this year.
When: Until December 24, 2017
Where: Pocono Manor
Time: Fridays 4-8pm, Weekends 11am-3pm
Have the magical Christmas you've always desired! Come sit by the fire with the one and only Santa Claus! With Christmas light displays, a life-sized gingerbread house, and all of Santa's friends, this will be a holiday to remember.
Mountain Dew Vertical Challenge
When: December 30, 2017
Where: Camelback Mountain Resort
Time: 8am - 3pm
The Mountain Dew Vertical Challenge is open to all ages and abilities and are casual but competitive races with a valid lift ticket. Think you got what it takes to win gold? We'll see you on the slopes.
When: December 31, 2017
Where: Split Rock Resort
Time: 8:30pm to 1am
Ring in the new year with good friends and even better times at Split Rock Resort. There will be plenty of drinks, appetizers, live music, and one big celebration once the ball drops.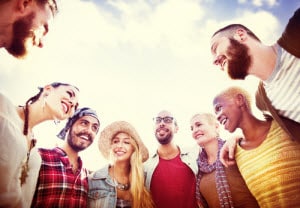 Are you having trouble finding something fun to do this weekend? Let us help you! On this page, you'll see a list of various events and things going on throughout the area that can be fun and exciting for you, your family, and your friends.
As a Honda dealership, we believe in staying in touch with our community, so our community can keep in touch with us. We're always on the lookout for fun and upcoming activities, ideas, and events happening around the area. These activities are a great way to spend time with your family and others in your community.
The events we've listed range from different types of activities, happenings, and cool places to check out. We'll supply you with event guides for upcoming festivals or gatherings, so you can learn all about the event and what to prepare for if you decide to go. We'll list some interesting restaurants and great eateries to check out. We'll also give you some fun holiday ideas to do around the changing seasons throughout the year.
Our goal with this page is to be the guiding light for our community to find great events that everyone can enjoy. It's a way of continuing our dedication to the wonderful community that we're proud to serve. These pages will be updated frequently, so be sure to check back regularly to stay up on the fun places and events happening all throughout the East Stroudsburg, Arlington Heights, and Marshalls Creek areas.
At Ray Price Honda, we strive to be your go-to source for great cars, great service, and great ideas on events and activities that offer a great deal of fun and excitement. Look below to see what you can do this weekend.
Christmas Shopping Near Marshalls Creek, PA
The Best Yoga Studios in the Lehigh Valley
Best Places to Eat Thanksgiving Dinner near Abington Heights
Top Italian Restaurants near East Stroudsburg, PA
Best Spas near East Stroudsburg, PA
Best Hotel Getaways near East Stroudsburg, PA
New Years Resolution Opportunities near East Stroudsburg, PA
The Top Wineries near East Stroudsburg, PA
The Three Best Ski Resorts near East Stoudsburg, PA
Top Campgrounds near East Stroudsburg, PA
Holiday Volunteering Opportunities near East Stroudsburg, PA
Best Gold Courses near East Stroudsburg, PA
Best Ice Cream Shops near East Stroudsburg, PA 
Best Paintball Centers near East Stroudsburg, PA
Find the Best Hot Dogs near East Stroudsburg, PA
The Best Tour Guides for Your Fishing Trip on the Delaware River
The Best Museums to Learn About the Poconos
The Top Children Art Centers near East Stroudsburg, PA
The Best Pet Stores near East Stroudsburg, PA
The Top Children Art Centers near East Stroudsburg, PA
The Best Pet Stores near East Stroudsburg, PA
Lehigh Valley Guide for Getting into the Christmas Spirit