Welcome to the Ray Price Honda Things to do page. This is where you'll find the latest happenings throughout the East Stroudsburg, Arlington Heights, and Marshalls Creek areas. At Ray Price Honda, we try to be more than just a reliable auto dealer. We actually try be your go-to source for great events happening in our community.
April Community Events in and Around East Stroudsburg
Ja Tun Sings
Location:
Wintergreens Patio Grill at Fernwood Resort,124 Golf Drive, East Stroudsburg
Location: Country Home Learning & Art Center, 344 Stone Hill Lane, Saylorsburg 
Time: 1:00 PM
When: April 15th  
Information: Easter Egg Hunt $1 (cash only) 
Hawley Earth Fest: Grateful Deal Night Live Music! 
Location: Ledges Hotel at Glass Wine. Bar. Kitchen. in Downtown Hawley 
Time: 6:00 PM
When: April 21st 
Information: Different Events throughout the weekend with various times and locations. 
EcoZone Discovery Room
Location: Pocono Environmental Education Center, 538 Emery Road
Time: 1:00 PM to 4:00 PM
When: April 22nd 
Information: $2 per person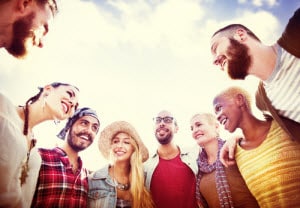 Are you having trouble finding something fun to do this weekend? Let us help you! On this page, you'll see a list of various events and things going on throughout the area that can be fun and exciting for you, your family, and your friends.
As a Honda dealership, we believe in staying in touch with our community, so our community can keep in touch with us. We're always on the lookout for fun and upcoming activities, ideas, and events happening around the area. These activities are a great way to spend time with your family and others in your community.
The events we've listed range from different types of activities, happenings, and cool places to check out. We'll supply you with event guides for upcoming festivals or gatherings, so you can learn all about the event and what to prepare for if you decide to go. We'll list some interesting restaurants and great eateries to check out. We'll also give you some fun holiday ideas to do around the changing seasons throughout the year.
Our goal with this page is to be the guiding light for our community to find great events that everyone can enjoy. It's a way of continuing our dedication to the wonderful community that we're proud to serve. These pages will be updated frequently, so be sure to check back regularly to stay up on the fun places and events happening all throughout the East Stroudsburg, Arlington Heights, and Marshalls Creek areas.
At Ray Price Honda, we strive to be your go-to source for great cars, great service, and great ideas on events and activities that offer a great deal of fun and excitement. Look below to see what you can do this weekend.
Top Italian Restaurants near East Stroudsburg, PA
The Top Children Art Centers near East Stroudsburg, PA
The Best Pet Stores near East Stroudsburg, PA
The Top Wineries near East Stroudsburg, PA