Please use our online form to schedule your next service appointment, or call 866-618-5455. We are standing by to answer your questions and get you in the door as quickly as possible. Upon submitting your information we will: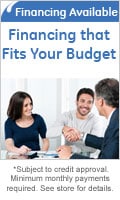 The Ray Price Honda Service Department now offers the CarCareONE card from GE. The CarCareONE card allows you to buy what you need without using your major credit card.
The CarCareONE card makes it easy to get the service and repairs you need so you can hit the road without blowing your budget. You can use your card for Service, Parts, and Accessories.
Enjoy exclusive cardholder benefits including: 6 Months Special Financing on purchases of $299 or more, no annual fee, accepted at all U.S. Exxon and Mobil stations, and online account management. To apply please contact us at 570-421-2000 ext 220!