Scranton, PA, is known for many things. Whether it's the strong historic roots, the variety of museums, or the fact that NBC's The Office took place in Scranton, the Electric City has always had an alluring appeal. Even though this city has a reliable public transportation system, one of the best ways to get around Scranton is by car. If you're currently in the market for a new Honda, you don't have to cross state lines because Ray Price Honda is here for you.
Vast Honda Inventory Near Scranton PA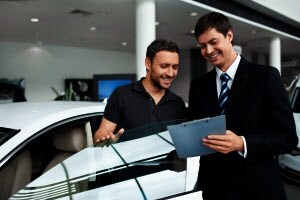 When you're looking for a Honda dealer near Scranton, PA, Ray Price Honda is your destination. Even though we're not too far from Scranton PA, you can easily get started with finding your next car by browsing our online inventory. From the comfort of your own home, you can browse models like the stylish Honda Civic, the agile Honda CR-V, or the spacious Honda Pilot, to name a few of the many models in our Honda inventory. You can even use our search filters to find your next car faster.
Free Honda Research Tools
As a Honda dealer near Scranton, we know that buying a new car is a major decision. We wouldn't want you to make that decision unprepared. That's why we have free research tools you can use to help you make the tough decisions regarding your next mode of transportation.
Our vehicle reviews are a great way to introduce yourself to your favorite Honda models. You'll gain insight on the vehicle's abilities and features. You'll learn whether or not the car is for you.
If you wish to learn more, or you're simply torn between two vehicles, read our vehicle comparisons. These articles will take a Honda model and place it right next to a similar model from a different manufacturer. You'll learn how each vehicle compares in performance, style, space, features, and safety. By reading how these vehicles differ, the choice will be much easier to make.
Unmatched Customer Service
One of the most important parts of the car buying experience is customer service. As a Honda dealer near Scranton, PA, we try to go above and beyond the normal expectations of the average car dealer. Instead, we provide insightful information to our guests in a relaxed environment.
When you arrive at our dealership, a member of our team will greet you and show you around our showroom and lot. The staff member will answer any questions you may have while showing you the latest Honda models to arrive in our inventory. When you find one you like, he or she will gladly set you up on a test drive.
The test drive is one of the most important, and most fun, forms of research. You'll learn a great deal about the vehicle as you're taking it on the road. You'll get a feel for how it handles while taking a peek at its interior features. When you pull back into Ray Price Honda, you'll know if you've found the one. Schedule a test drive today!
At Ray Price Honda, we're always happy to help Scranton drivers find the vehicle that's right for them.