Phillipsburg, NJ, is a fun place to live, work, and visit. The residents enjoy this town in Warren County, NJ, for the wealth of entertainment, arts, culture, and historic attractions throughout the region.
When residents value the community and wealth of attractions as much as people in Phillipsburg do, they want a Honda dealer that's going to allow them to get around in style as well, and that's why they want a Honda dealer near Phillipsburg, NJ, with a history and legacy of trust and quality. There's one dealer locals trust more than any other, and that's Ray Price Honda.
Your Honda Dealer near Phillipsburg NJ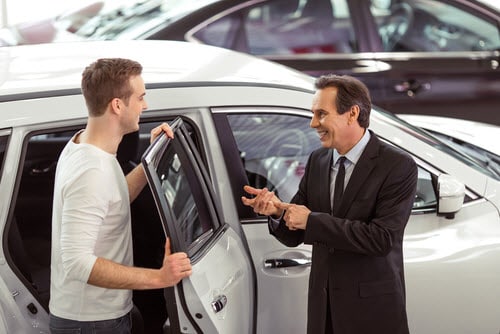 At your Honda dealer near Phillipsburg, NJ, we like to talk about having a history of over 100 years of getting it right and for good reason. From our first standalone lot in 1913 to a family of dealerships, we now service many makes and models of cars both new and pre-owned. Since its beginning, Ray Price has serviced the Phillipsburg area for well over a century-that's almost as long as cars have been on the road.
When it comes to service and doing things the right way, history speaks volumes. If we didn't care deeply about our customers and their satisfaction, we wouldn't have made it this far. From sales of new and used Honda vehicles to outstanding financing and the very best parts and service for maintenance and repairs, we're here to take care of all your Honda vehicle needs.
At your Phillipsburg Honda dealer, 100 percent customer satisfaction is our only goal. When you enter our doors, we'll treat you like family.
Best Honda Dealer near Phillipsburg NJ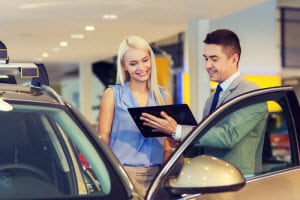 There are many reasons why our customers from the surrounding region consider us the best Honda dealer near Phillipsburg, NJ. Our dedicated, professional, and friendly sales, financing, and service teams are second-to-none in their knowledge of the business and their commitment to customer service.
Whether it's finding the perfect Honda Civic, CR-V, Accord, or Fit for you, getting superb financing deals and incentives, or repair and maintenance service from oil changes to tire rotation to warranty, recall, and major repair work, our certified teams can handle it to keep your experience pleasant and stress-free the whole way.
We're here to be your one-stop, full-service shop for all your automotive needs in the Phillipsburg region. No matter what you need, we're ready to step up and cover you. Let us get you behind the wheel of a new Honda, and keep it running like a brand-new car for many years to come.
If you'd like more information about how we can serve you, or you're ready to tackle your next auto buying or service need in the Phillipsburg, NJ, region, contact us online or stop into our showroom and talk to one of our representatives today!